2019 Waukesha County Provides - 4 Agencies 1 Gift
For many of us, it's hard to believe that thousands of children, women, and men right here in Waukesha County are currently living in poverty, are homeless, or are suffering from abuse. Waukesha County Provides came together; kept together; and has successfully worked together to address these issues and provide our most vulnerable neighbors with food, clothing, and shelter.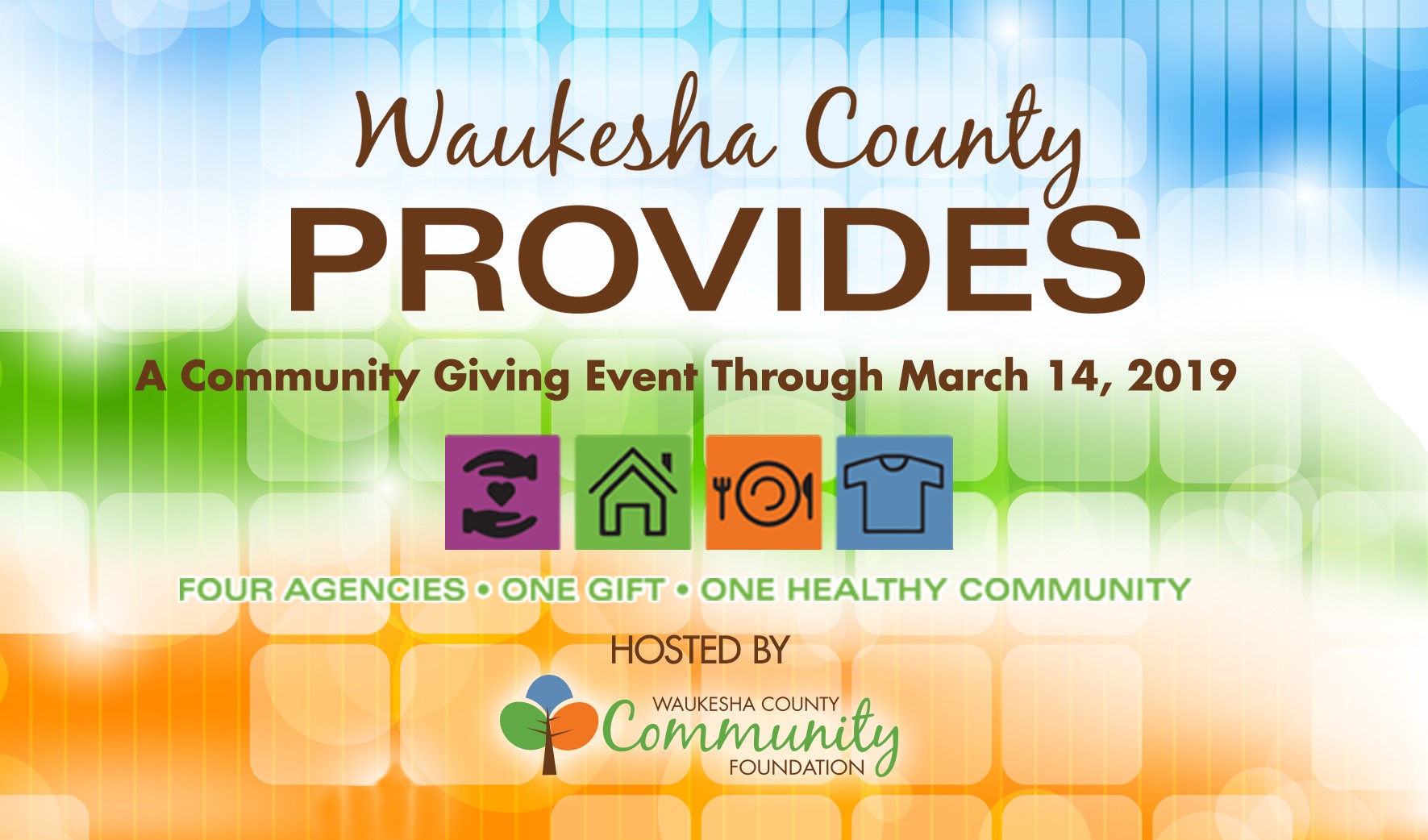 Now through March 14, the Waukesha County Community Foundation is proud to again host Waukesha County Provides, a fundraising initiative founded in 2016 to support our four county-wide basic needs agencies: The FOOD Pantry Serving Waukesha County, Hebron House of Hospitality, Hope Center, and The Women's Center.
These organizations work together to provide much-needed support to neighbors like Tanya:
After she was laid off by her employer, Tanya went to Hebron House of Hospitality for a safe place to stay when she could no longer pay her rent. There, she was referred to The Women's Center for employment and life-skills training, where she also started working with a counselor to recover from childhood sexual abuse.
When she found permanent housing, Tanya participated in Project MOVE at the Hope Center, who completely outfitted her new apartment with furnishings, dishes, flatware, and more. As she began rebuilding her life, she visited Hope Center's Clothing Shop for professional attire, and the FOOD Pantry Serving Waukesha County played a vital role in keeping her healthy throughout her journey by supplying nutritious grocery staples and fresh produce.
And these agencies need you. I invite you to be part of this county-wide collaboration providing food, clothing, and shelter to all who need it by contributing to Waukesha County Provides now through March 14 online at www.waukeshafoundation.org.
Working together we can continue to be successful in serving every county resident.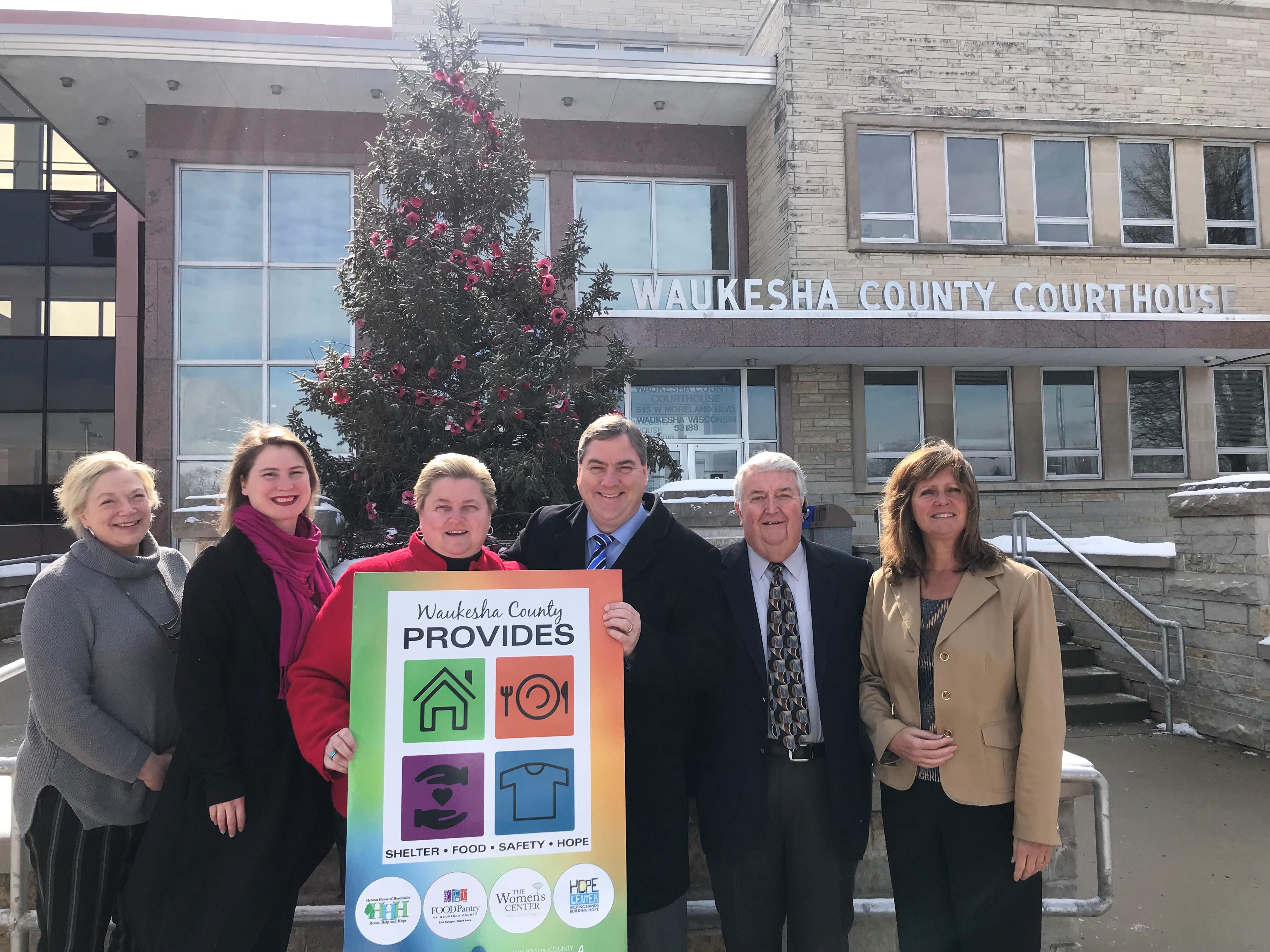 ---
Tags in this Post: Community , Events , Waukesha County Provides
Back to Blog