Drafts & Distinctions - 2021 Virtual Event
Drafts & Distinctions is the opportunity for our community of volunteers, donors, and supporters to come together for an evening of celebration. The virtual event will feature video of The FOOD Pantry programs and impact in the community.
The event will feature a virtual silent auction, bidding is live from October 24 through October 29.
Guests of Distinction:
Keynote remarks by Waukesha County Executive Paul Farrow.
The Judy Cesarec Volunteer Award, honoring the outstanding volunteer service of Mike Miller and Terry Sutter.
The R. David Helling Founder Award, honoring the outstanding mission support of Karen & Richard Vaughn.
We would be honored to have you join us for this virtual event and recognize these distinguished guests.
---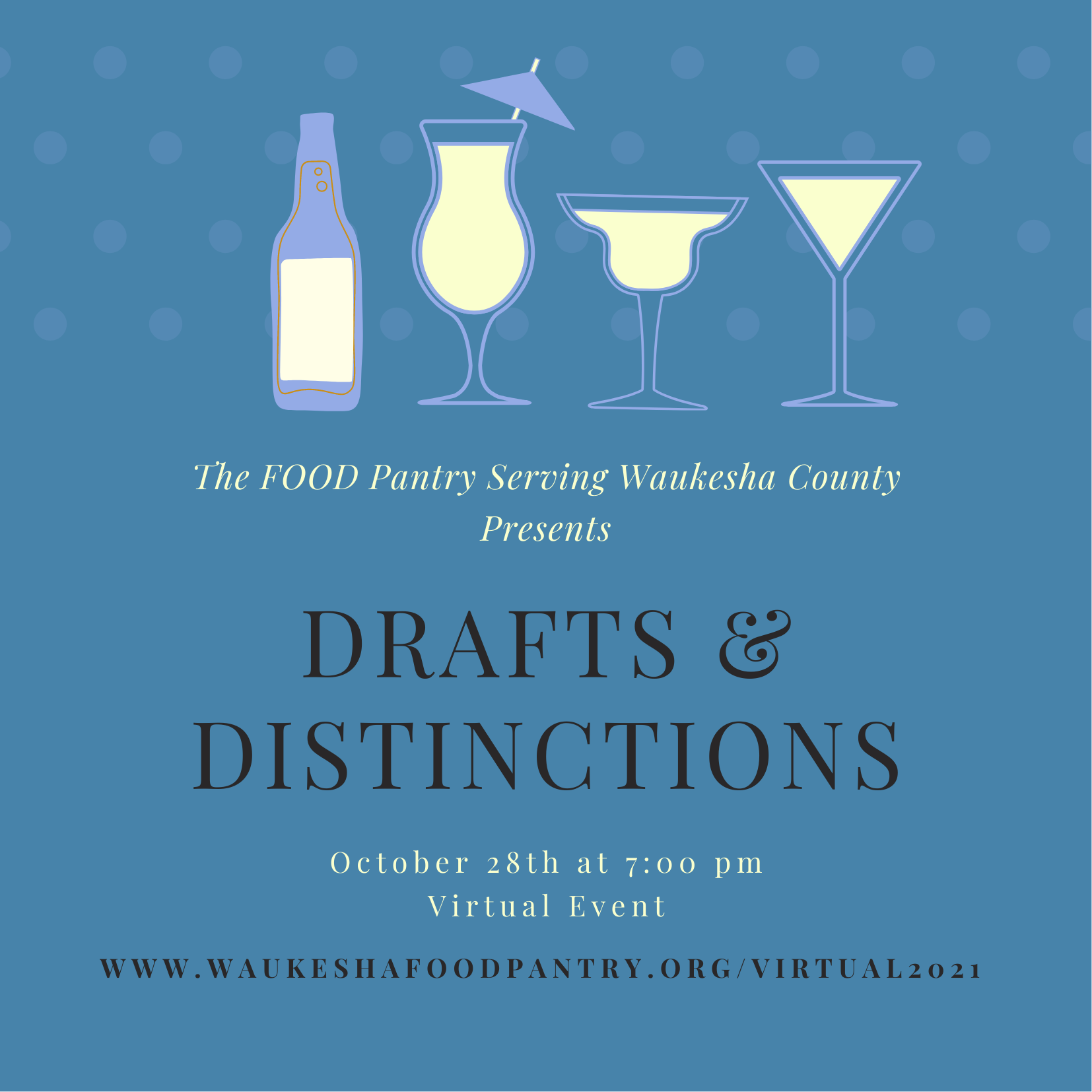 ---
Tags in this Post: Events
Back to Blog