Husco Volunteers Spruce Up FPWC Gardens
A great team of HUSCO employees came out to the FOOD Pantry of Waukesha County on a beautiful autumn day. They spent some time cleaning up garden beds, planting autumn flora, and beautifying the FPWC grounds. They even came prepared with their own shovels and gloves.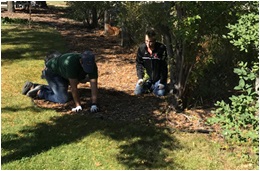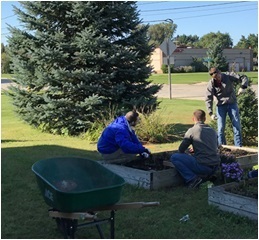 Their hard work is appreciated as the weeding and flower bed maintenance can sometimes go overlooked by the staff and regular volunteers. And the bright and warming colors of a flower pot at the entrance are a welcome sight by the guests of the FPWC as well. Thank you HUSCO!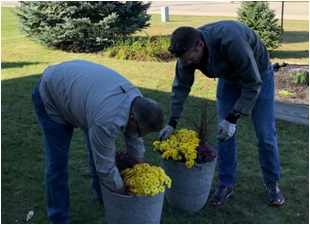 ---
Tags in this Post: Community , Volunteering
Back to Blog