Our Food. Our Table. Our Piece of the World.
The FOOD Pantry Serving Waukesha County Board of Directors, staff, and volunteers are grateful to the more than 200 people who celebrated our 40th anniversary at the Brookfield Embassy Suites on October 24th. It was truly a night to remember as friends old and new came together to honor and celebrate the visionary people who founded the Pantry in 1978 with the first presentation of the David Helling, M.D. Founder's award. Another new award, the Judy Cesarec Volunteer Recognition award was also presented during the celebration.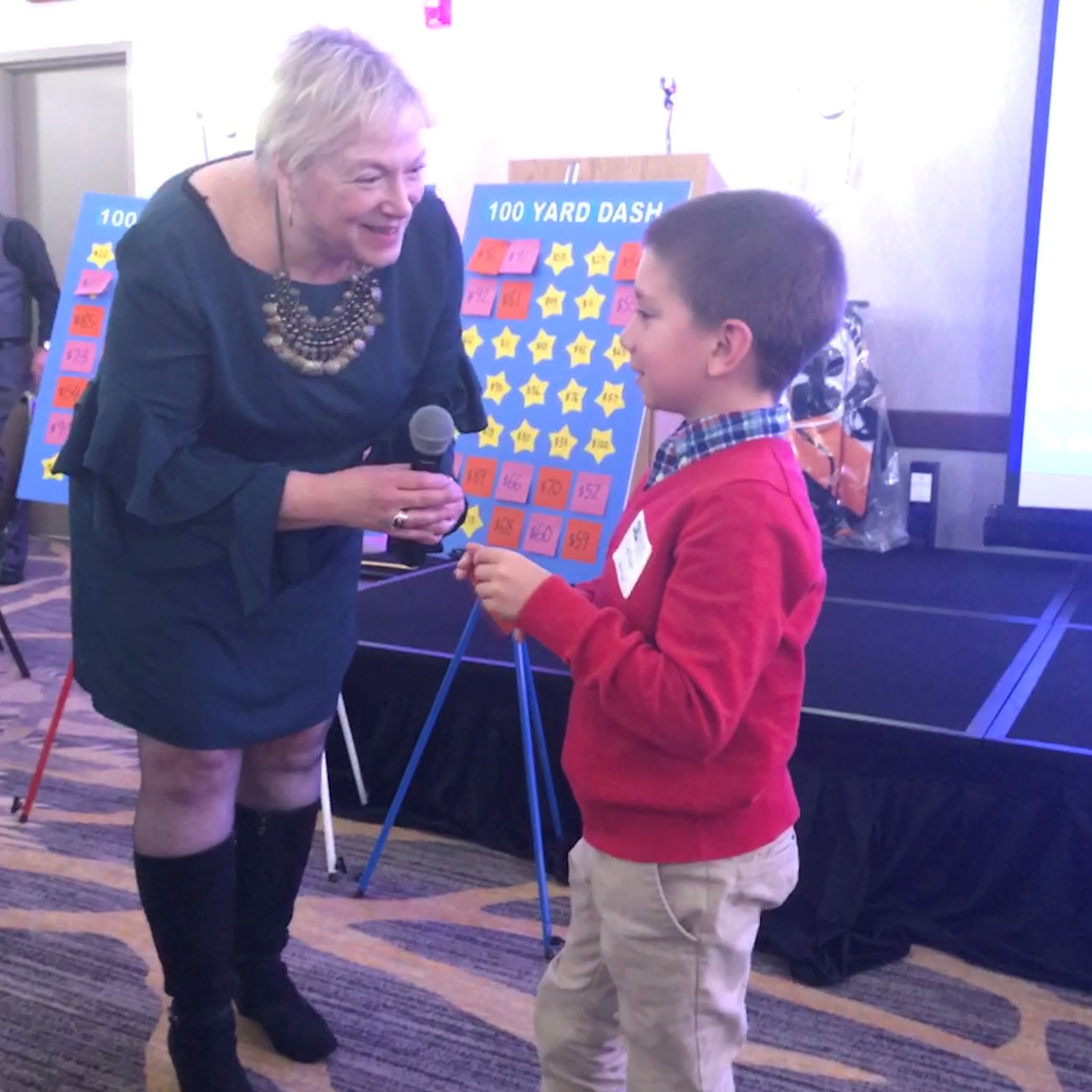 The evening's dinner of global cuisine tapas literally started out with a bang as Milwaukee's drumming group Samba Da Vida led us from the Atrium to the banquet hall. The international flair of the drumming and the food was selected to reflect that the FOOD Pantry Serving Waukesha County, much as our great nation, is a melting pot of people from all over the world.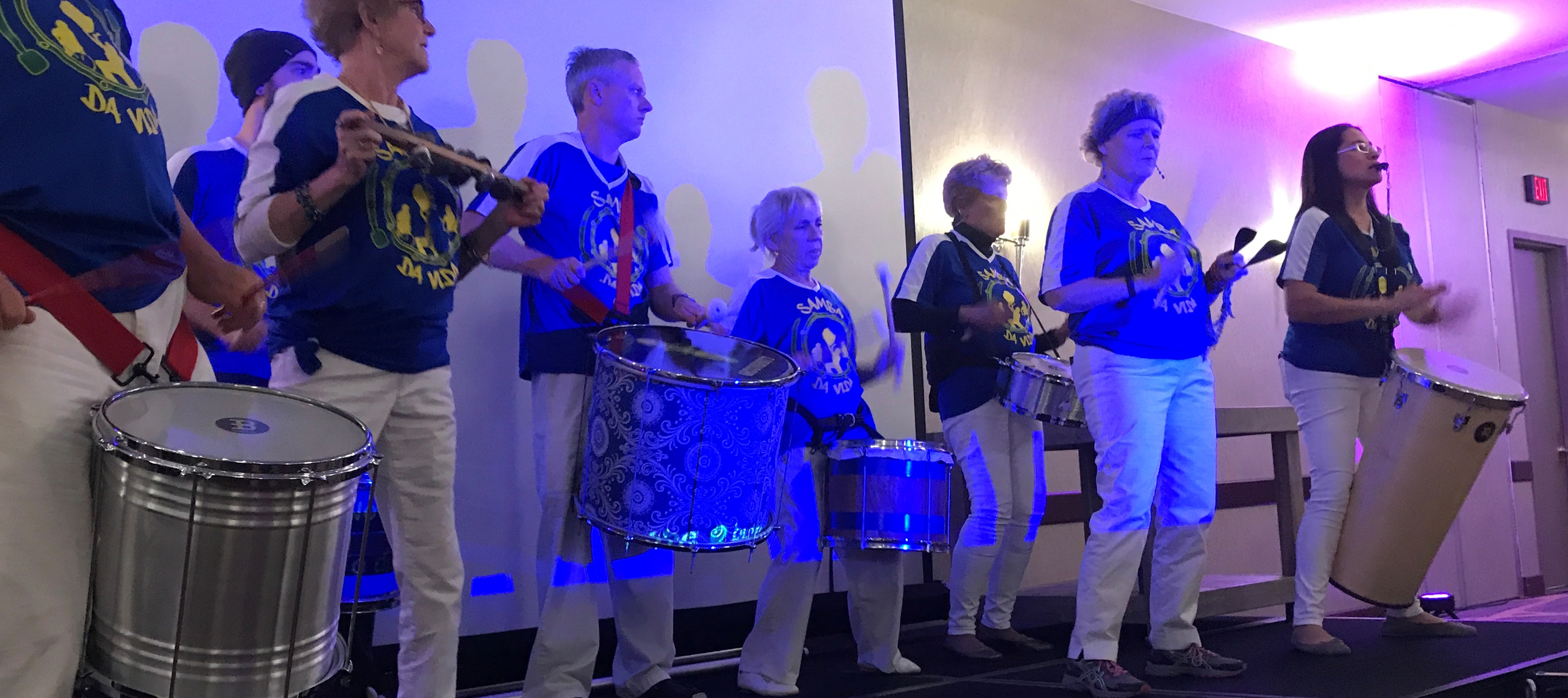 County Board Chair Paul Decker and County Board Supervisor Christine Howard did a wonderful job of emceeing the evening and imparting the value of the Pantry's 40 years of service to the County.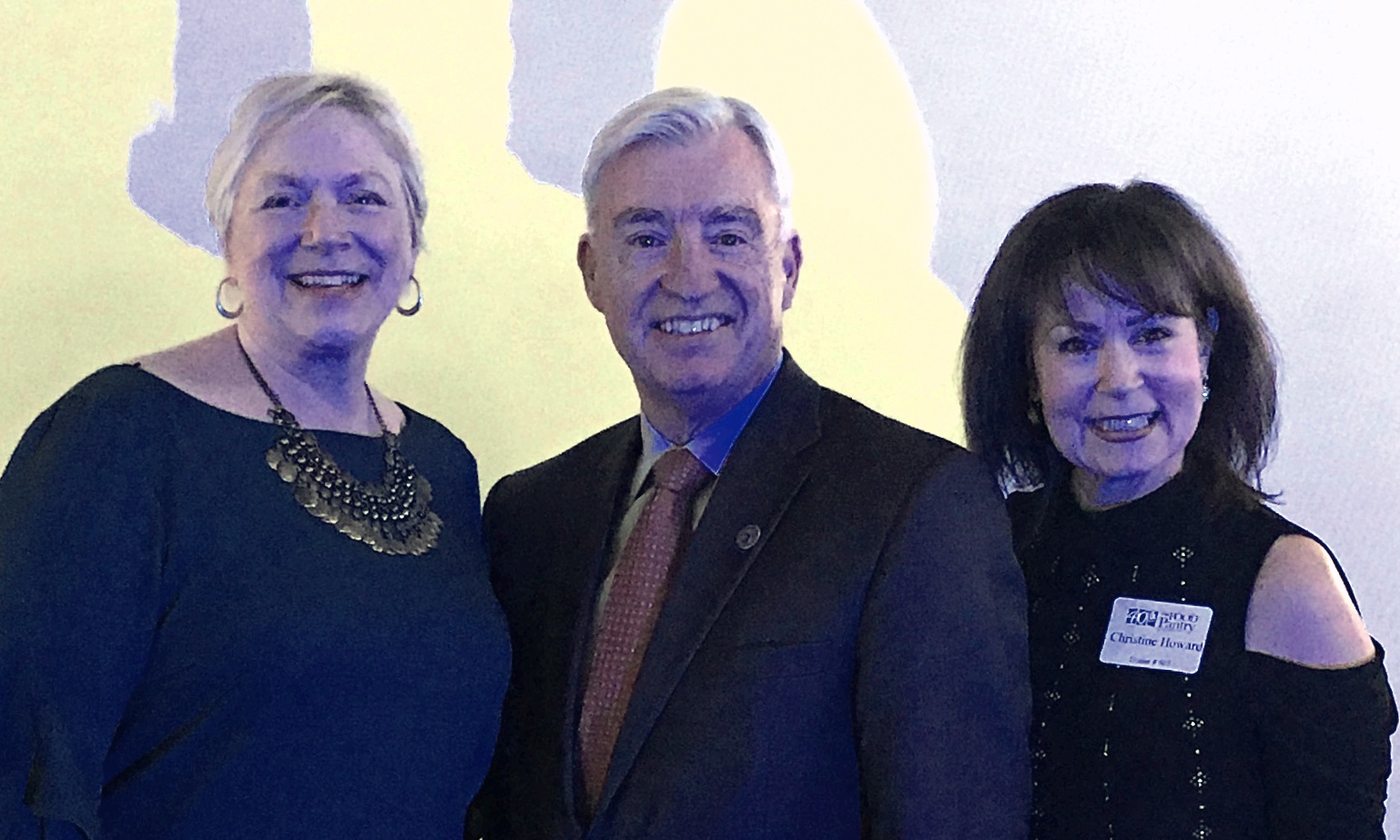 The Pantry's new video, produced with the encouragement and support of the Red Stone Project, was premiered at the event. View the video on our Facebook page. As part of the award presentations, additional videos were shown to share some of the exceptional qualities of those being recognized during our celebration through the inaugural awards. We were proud to share the legacy of social justice set forth by Dr. David Helling who led the members of the Community of the Living Spirit to found the first Pantry. It was a joy to be able to present the Community of the Living Spirit with the first Founder's Award.
Retired Volunteer Coordinator Judy Cesarec was celebrated for her service to the community and was also in attendance to present a new Volunteer Recognition award in her name. The award was first presented to 40-year volunteer Rose Emmanuele and posthumously to long time Pantry volunteer Bob Ruekert.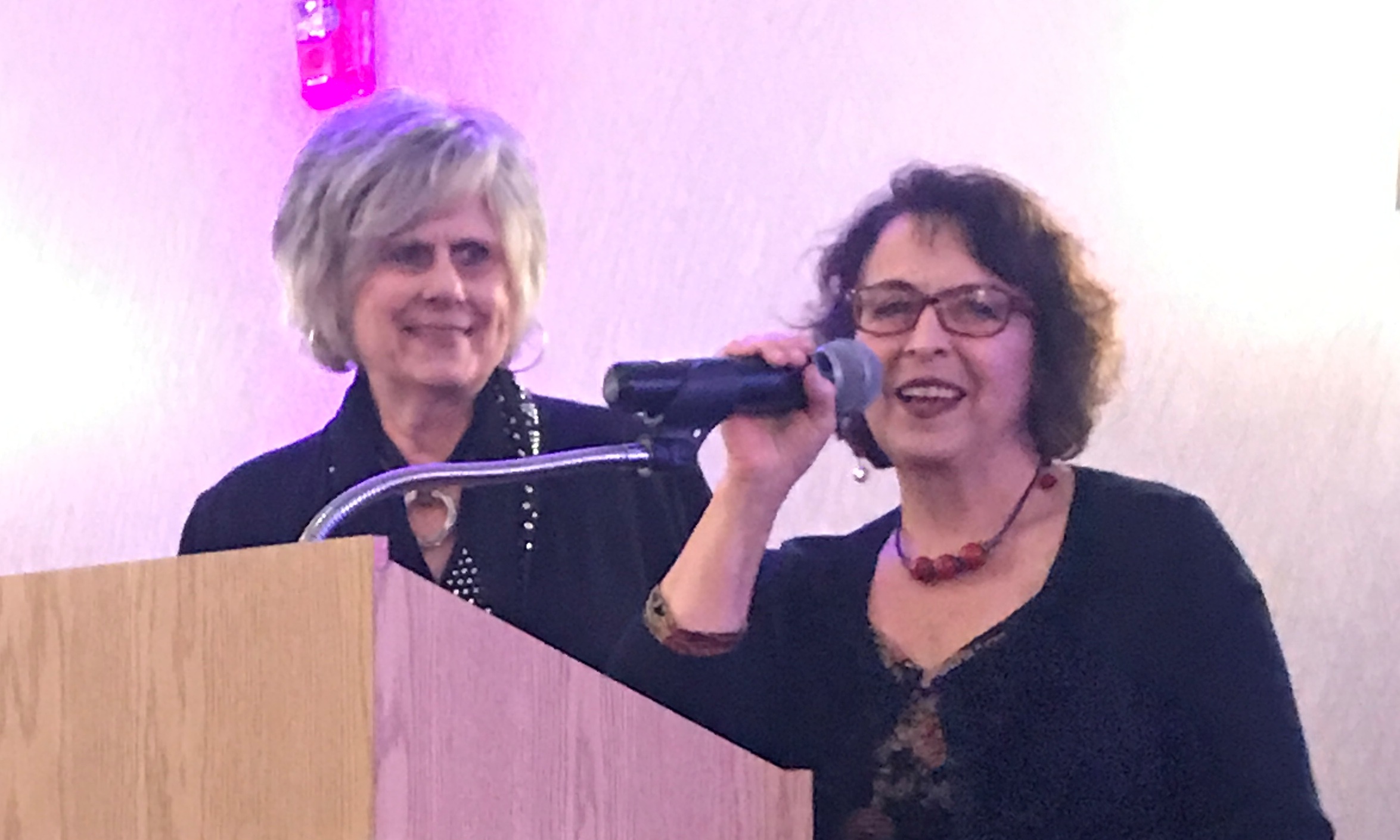 No celebration is complete without auctions! The silent and live auction items were generously donated by Board members, volunteers, Pantry staff, and area businesses. The funds raised from these unique packages and experiences helped us to reach our fundraising goal. Tim Miller of Believe in Auctions, with the assistance of his wife Heidi Miller, livened up the crowd with his exciting auctioneering style.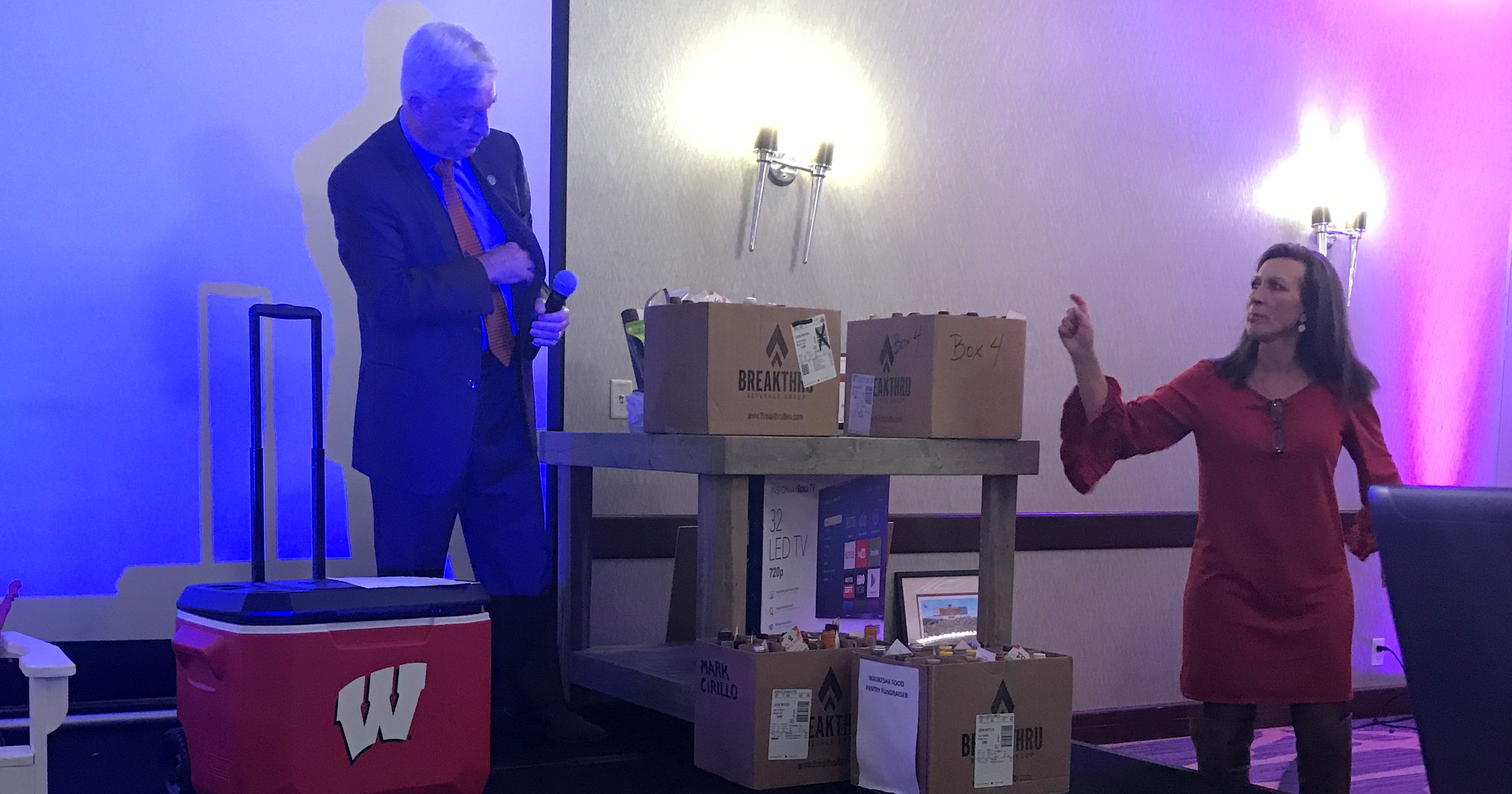 Our event committee worked tirelessly to guarantee a successful event – we couldn't have done it without them! Heartfelt thanks to Melanie Bathurst, Marsha Schmid, Carol Campbell, Mary Jane Reichart, Carol Kuhlmann, Lynn Shannon, Tamie Koop, Rachel Lyon, Pam Steib, Charlotte Zarnoth and Tanya Coppersmith.
The 40th Anniversary Design work was donated by Design Mil participants, Whitney Anderson, Joe Till, and Toni Veverka – thank you for your creative contribution!
---
Tags in this Post: News , Events
Back to Blog